CONQUER YOUR DREAMS

Develop in the professional world with the tools of the present and the future, be competitive and innovative.




Students
Professors
We develop talent and promote the training of professionals with the skills of the present and the future, we always promote creativity, innovation and entrepreneurship as key aspects in our way of teaching and working.
Also know our educational offer of continuing education
We help you stay current in a world of constant change through updated and practical educational programs.​


Our FACULTY
Our history begins on September 25, 1961, with the creation of the UABC school of higher education: the School of Economics and Administrative Sciences, which at the time had a degree in Economics and a Public Accountant.
In this way, on May 20, 1962, the University Council decided to separate the careers, for this reason the School of Commerce and Administration was created and it is in 1987 that it acquires its current name as the Faculty of Accounting and Administration.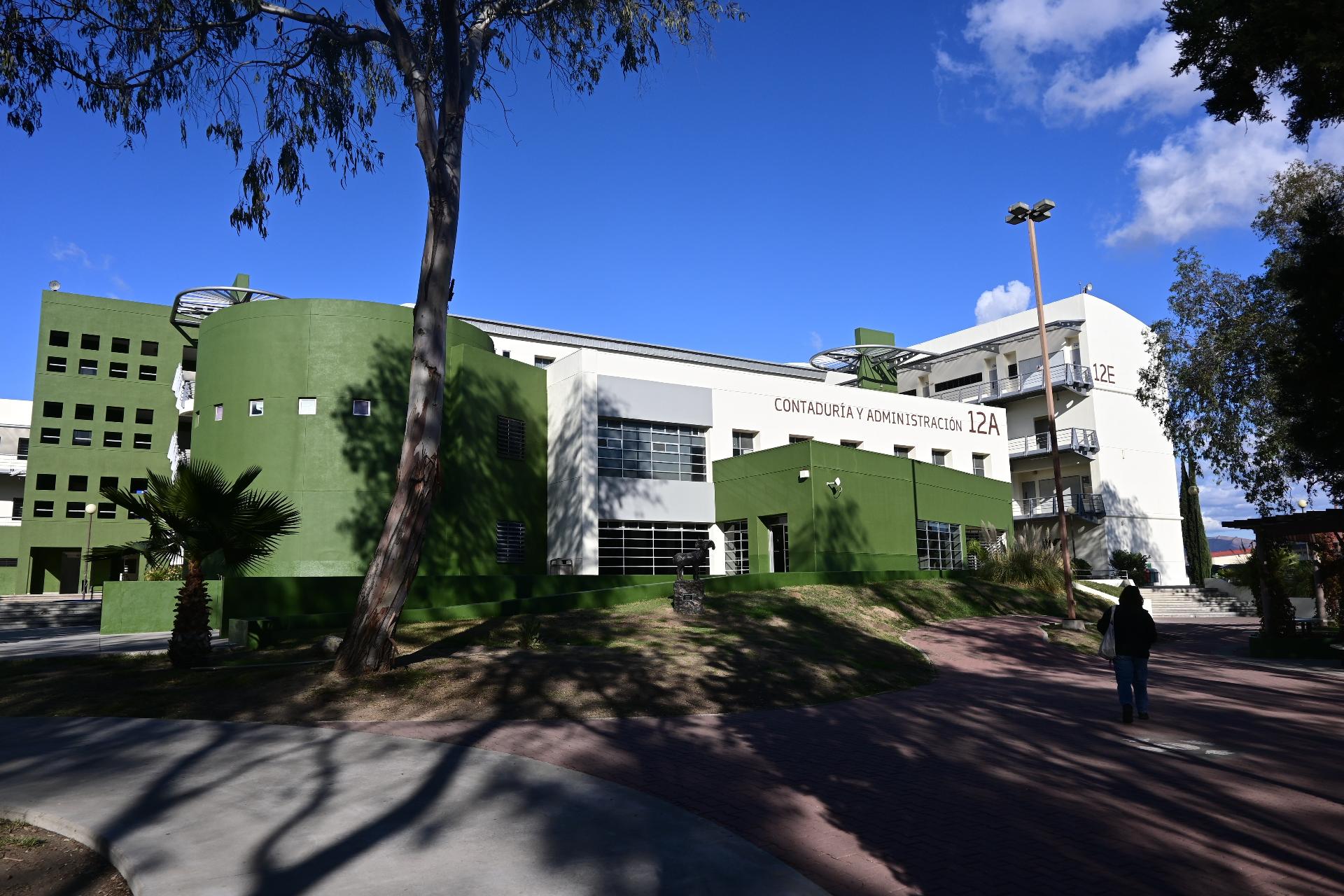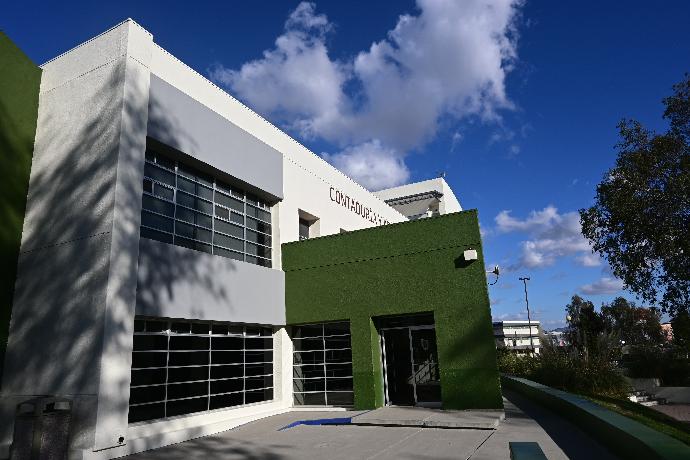 Principal Office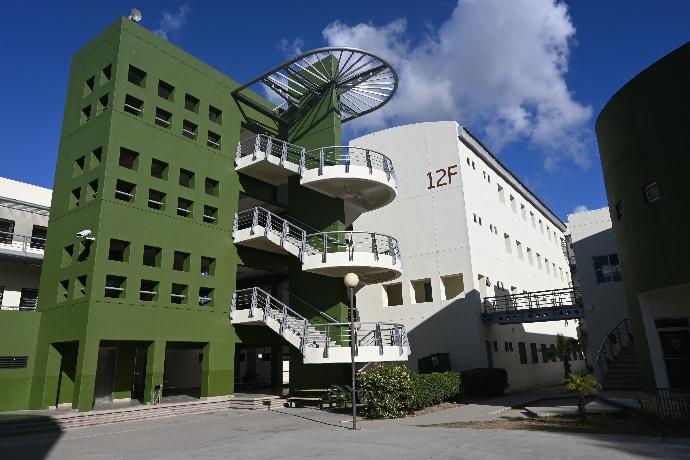 Classroom Building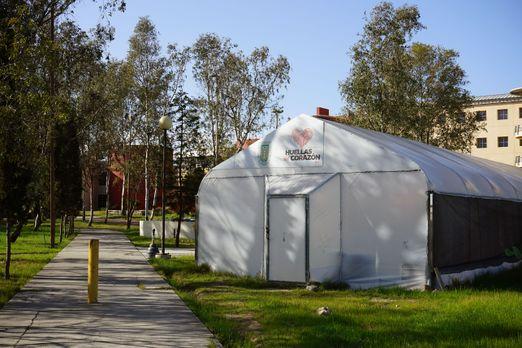 Urban Garden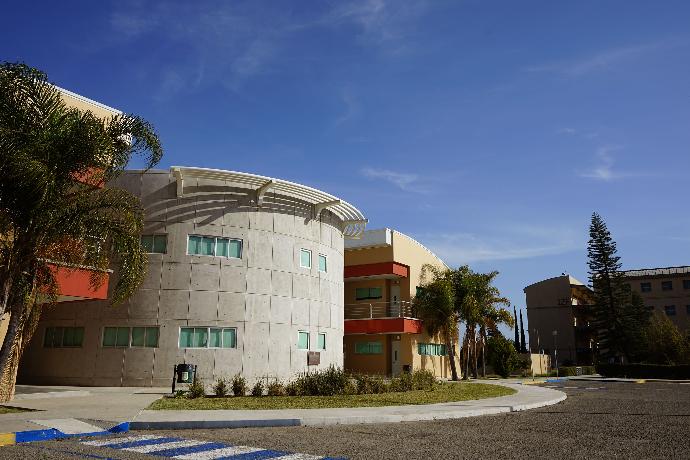 Postgraduate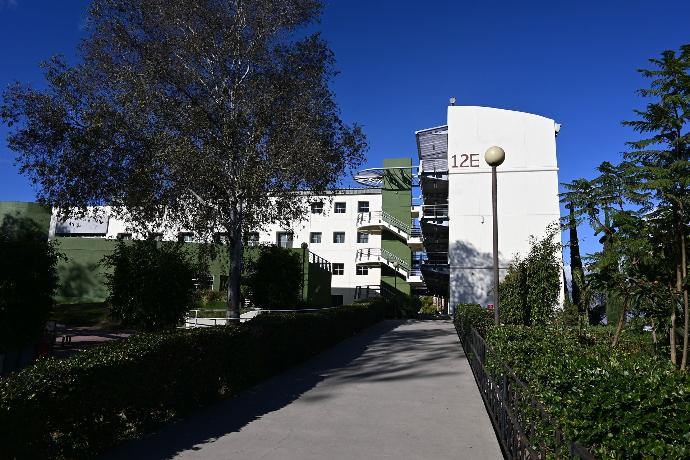 MISSION

Train entrepreneurial and competent professionals in business areas, with the knowledge, values, attitudes and cognitive, social, emotional and digital skills essential to participate in the fourth industrial revolution.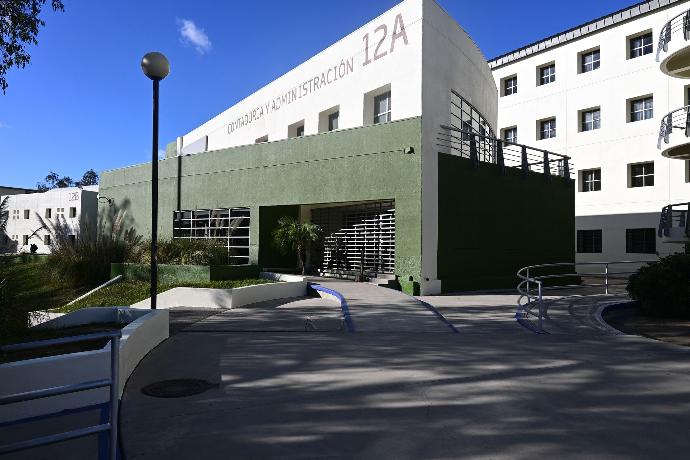 VISION
---
"In 2030, the Faculty of Accounting and Administration is widely recognized in the Northwest of the country for contributing to the training of professionals, through the generation and transfer of knowledge that contributes to the development and consolidation of an ecosystem of entrepreneurship and innovation in the Tijuana Metropolitan Area."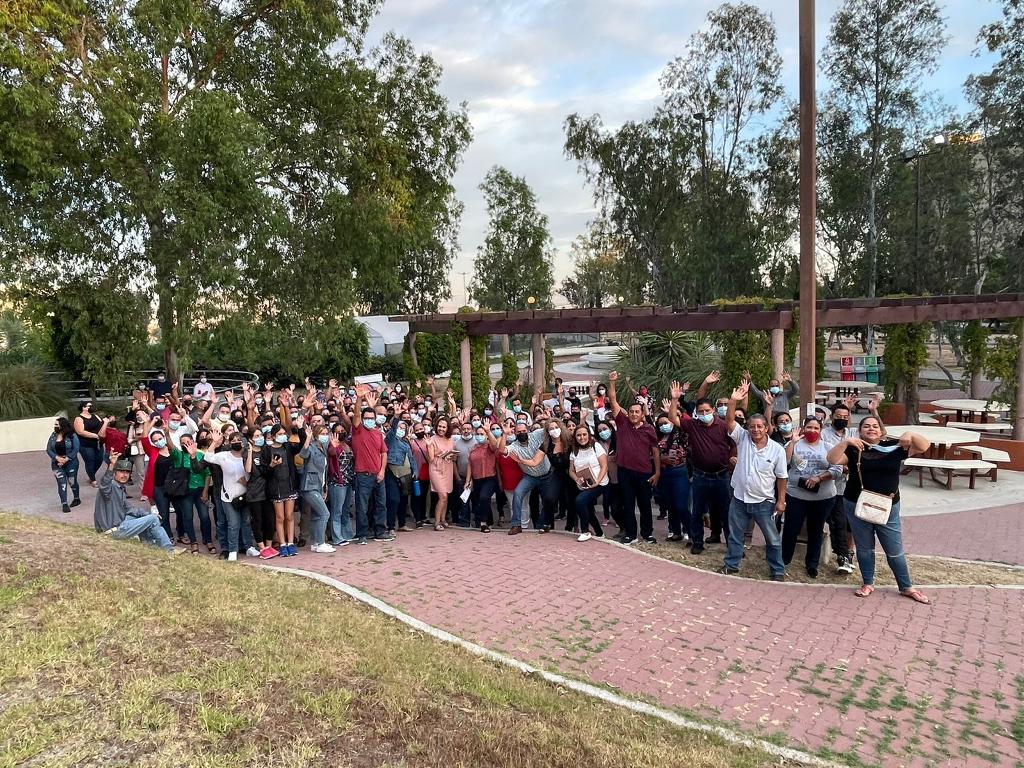 The FCA Experience
At FCA the most important thing for us are the Students and we work every day to offer an enriching educational experience and a student environment that allows the full development of their abilities and skills.
An Open House program is carried out so that parents know the facilities where their children will spend their formative stage.
​INTERNATIONAL Programs
Our international programs are focused on our integration in a globalized world, which is why we seek for our students to live experiences outside our country and obtain a global vision about their professional preparation.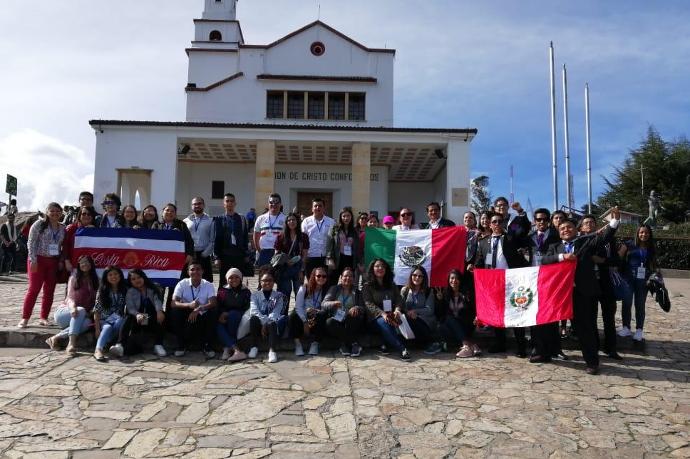 Some data that support our experience

+4200
Students
680
Incoming Students
+300
Professors
3
Certifications
Accreditations
The quality of our programs is backed by national and international certifications.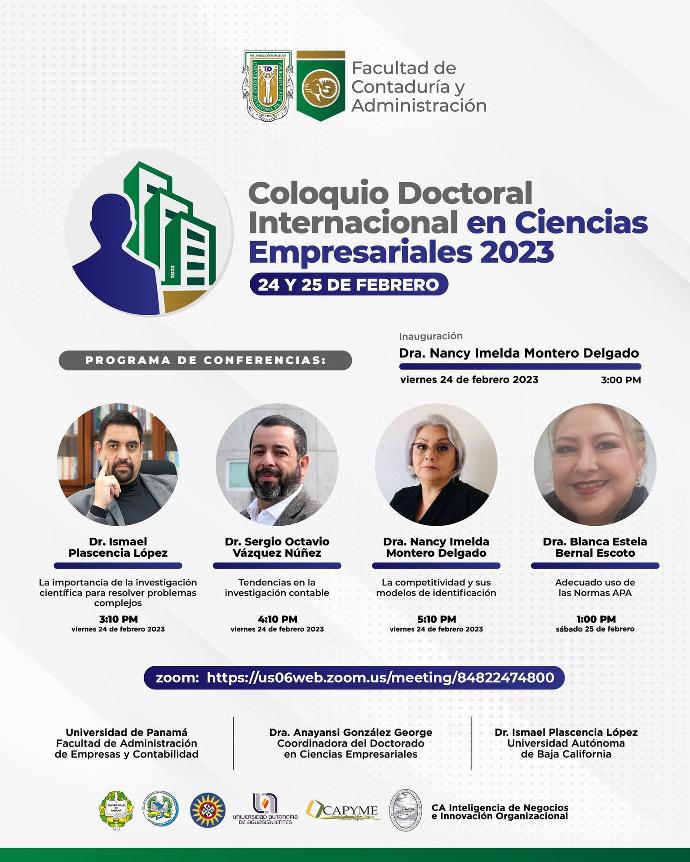 International Doctoral Colloquium in Business Sciences 2023

The Faculty of Accounting and Administration in collaboration with the University of Panama, is pleased to invite you to the International Doctoral Colloquium in Business Sciences 2023.

This virtual event will take place on February 24 and 25 and will bring together researchers and students from around the world.

It is specially designed for graduate students, researchers, and professionals interested in the field of business sciences. In addition, they will be able to interact and establish contacts with experts in the field, which will allow them to expand their network of contacts and enrich their academic and professional training.☝️
Do not miss the opportunity to be part of this international academic experience. Register now and attend the International Doctoral Colloquium in Business Sciences 2023!🙌

Entry Link​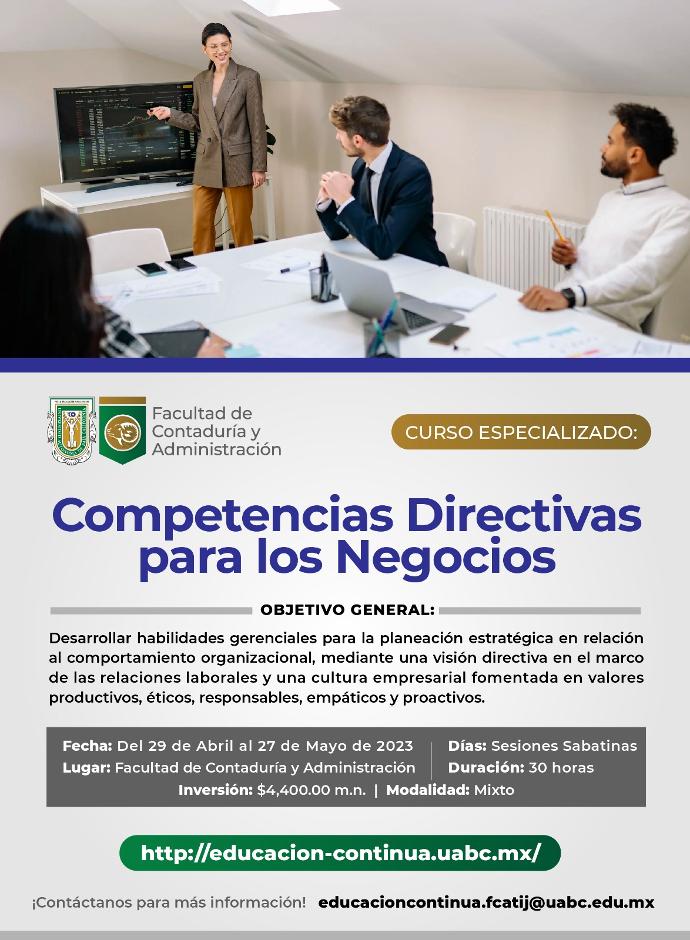 Specialized Course "Management Competences for Business"
#FCATijuana community and the general public, the Continuing Education Area brings you the specialized course:

⭕ "Management Competencies for Business" ✍️

🗓️From April 29 to May 27, 2023
📍 Place Faculty of Accounting and Administration.
✅ Modality: Mixed
✅ Saturday sessions.
⏰ Duration: 30 hours.

Don't be left out and develop those strategic planning skills!

Contact for more information:
📩 educacioncontinua.fcatij@uabc.edu.mx

Do you have any questions or comments, fill out the form and we will contact you.